Planning Ahead.
What's your Plan A? Your Plan B? Your Contingency Plan?
Planning ahead starts with conversations. I help you explore your thoughts and feelings about the dying process. Together we look into what's important to you in the final stages of your life.
Read more
I am comfortable discussing with you, in depth, your desires and wishes so that you can make wise decisions and plans that fit your unique situation. We get "down-to-earth" about whatever is on your mind: your feelings, your family, your finances, your funeral.
Offspring are very grateful to know in advance what Mom or Dad really wants for their last years or months or days on earth. Spouses are grateful, too. And you can be relieved of that nagging worry about what happens if you become unable to speak for yourself.

Celebrating Your Life.
I also partner with you to celebrate your life! Maybe you want support to write about it, or to have a gathering of friends and family.
Read more
Would it help to have someone to review your life's journey with you? Perhaps create a photo collection, or make a video, to preserve and share what means the most to you? Or write an "ethical will" that transmits your beliefs, values, life learnings, and future hopes?
Making Choices Known.
You have some choices to make. Many Americans would prefer a natural ending, surrounded by loved ones, perhaps with death occurring at home.
Read more
Yet so many deaths occur in hospitals, often after dramatic treatments and advanced equipment have provided a little more time, but often more suffering and less control at the end. I advocate for you, as my client, to know your own wishes and communicate them. I support you in completing and organizing the appropriate paperwork: Advance Directives, Living Will, Healthcare Power of Attorney. You secure them, for safekeeping and for ready access when needed. If you're like most people, this preparation relieves a fair amount of stress and worry. And I am your voice, advocating for your wishes if you can no longer speak for yourself.
Being "Present."
I am a calming presence during a death vigil at the bedside, compassionate and knowledgeable when this very natural process is nearing its end.
Read more
Holding hands, listening, talking, gently touching—sometimes just being quiet together. I am there around the clock to fill in with the small touches that make a big difference to you, and also to your loved ones (whether they are present or at some distance away).
Reviewing Final Options.
I support you in choosing a farewell or planning a funeral that fits your criteria, whether it's planned in advance or not until after someone has died.
Read more
I provide clear and straightforward information about the full range of funeral and burial options. And that includes funerals at home that keep your loved ones near, and "green burial" options that save money and save the environment. The decision is yours to make.
Deciding What to Keep.
Are you stumped trying to decide what to do with all the belongings that weren't dispersed in the Will?
Read more
When you are ready, I help you figure out what to keep and how to honor good memories of the past while making space for the future.
Planning a New Future.
If you have lost someone who played a big role in your life, you're in mourning. It takes time to get through the loss of someone special.
Read more
But your life does go on. Are you wondering "what's my future going to be like?" I work with you to answer this for yourself as you move forward in some new, perhaps even unexpected, ways.
In your own best interest.
I work with you to alleviate anxieties, find ways to get through stubborn obstacles … always supporting you in taking all of these steps, in your own best interest.
I am your Down-To-Earth Doula.
Steady and reassuring, making things work through all the ups and downs. Coordinating with your family and with your spiritual, medical, legal, funeral, and other professionals. Your personal advocate, your concierge, your go-to assistant … focused on serving you.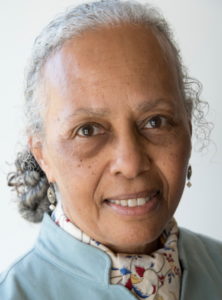 Next steps...
Let's be in touch about good endings for your unique end-of-life situation.
DISCLAIMER: Doula services are intended to educate and to coach. They do not replace the services of medical practitioners, attorneys, mental health professionals, hospice providers, funeral directors, and others with whom the client is encouraged to consult directly for their expertise.